Should it matter when prominent people speak about their illness?
My association with the late Cabinet ministers Arun Jaitely and Sushma Swaraj is ineffably with them as transplant patients: two kidney recipients, and me, a failed liver donor. I come from a transplant family myself: my father got a life-saving liver transplant in June 2018 with my mother as the donor. Jaitley received his kidney transplant a month earlier in May. His donor was " a distant relative, a middle-aged woman", The Indian Express reported. There was no further mention of this woman thereafter. Swaraj had her kidney transplant in December 2016, and her donor was "a woman in her 40s", unrelated to her. This too is an Indian Express report.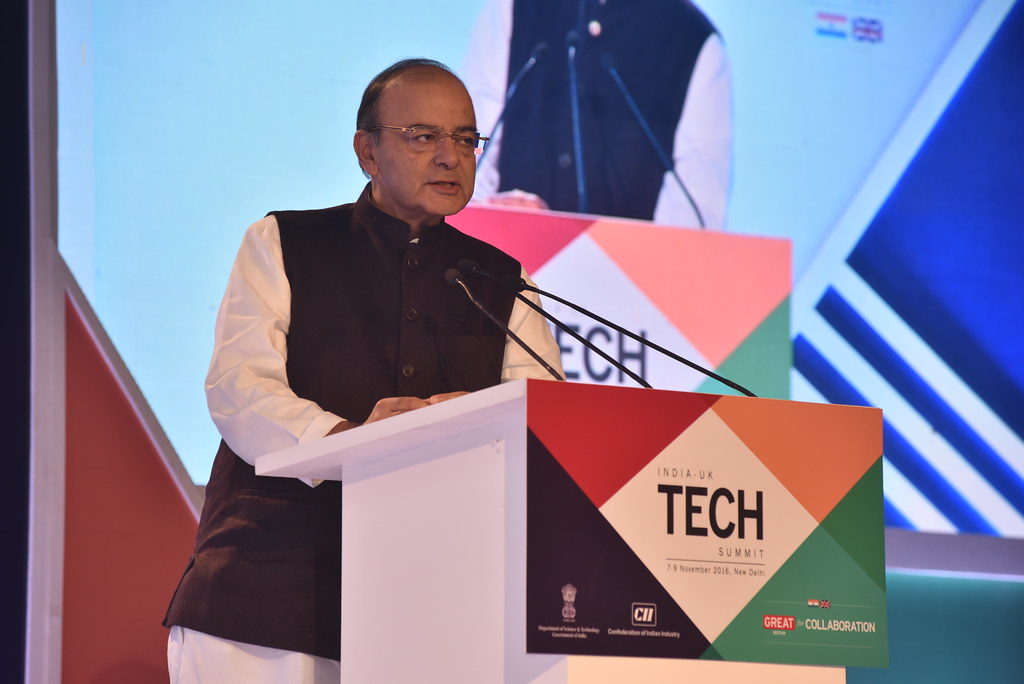 At the end of 2018, I put together data from 8 hospitals, three of them government-run, to show that living organ donors in India are largely female. The Jaitley and Swaraj cases, and my father's, conform to this trend. The difference is that in my father's case the donor is known, and in the instances of the two Cabinet ministers, the donors are unknown. This is as it should be, in line with the confidentiality that is assured to all patients. What we do know for certain is that Jaitley's and Swaraj's own families, their daughters and sons or siblings or spouses, were not the donors. From the tweet that Women and Child Minister Smriti Irani put out to mark Swaraj's passing, it appears that minister Swaraj was close to her daughter Bansuri.
Many things may have transpired: Bansuri Swaraj may not have been a match for her mother. Kidney transplants require HLA (the human leukocyte antigen) blood to match. The same may be true for Jaitley's relatives, they may not have been a match for him. In the majority of cases however, the living kidney donor comes from the family, evidence shows that a better genetic match (in other words, being related by blood) lowers the chances of rejection. In India, as ever, health data is unavailable. According to the last available figures from the National Kidney Foundation in the US, family accounted for 61.2% of 5,538 living donor kidney transplants in 2014. Unrelated anonymous living donors, which is Swaraj and Jaitley's donor's profile, comprised 3.2% of living donor kidney transplants. (According to the Transplantation of Human Organs and Act, 2011, any relatives who are not close family or spouses, are unrelated donors.)
I do not at all mean the transplants were not legitimate, on the contrary, I imagine the paperwork is exemplary. The Transplant of Human Organs Act, 1994, requires every transplant to be approved by a committee, either formed by the government, or the hospital doing the transplant in which case there must be a government representative on the panel.
I remember Jaitley's transplant in particular. On 14 May, 2018, the press reported his transplant was successful. Five weeks before that, on 6 April, the late Jaitley had tweeted that he was being treated for kidney related problems. That May, my father was living in the ICU and HDU, shuttling between the two departments as his test reports fluctuated from bad to worse in the throes of liver failure. I would prepare to go to the sterile hospital units, going over the conversation I would have with him in case it was my last. Check the blood work, ask if he ate, see if he was tied to the bed, ask if his diaper had been changed recently, ask if he had been taken out for a round in a wheelchair, what he had eaten, whether the food was tasty, if he had any dreams lately. Mornings, I was grateful that patient visits were not allowed, only speaking to the doctor was. I've never felt embarrassed for feeling this, it is a huge exertion to prepare for a final farewell conversation every day.
Every day, I would check the newspaper and Twitter to see if Jaitley had said something about the crushing anxiety of waiting for a donor organ, of waiting for the transplant surgery (because one has to be fit enough to undertake the ardous surgery), of his gratitude for the remarkable gift of an organ, of the courage and exertion it takes to be a transplant patient and a transplant family. I had told my father about Jaitley's transplant to give him courage and solace about his own illness and impending surgery. Later, after my father had his transplant on 11 June 2018, he would often feel embarrassed to see Jaitley in public life, seemingly active as he continued to hold his finance and corporate affairs portfolios until 30 May 2019. I am useless, Baba would say sometimes, apropos nothing directly. Minister Jaitley, back in the saddle after his transplant, was silent about all things transplant.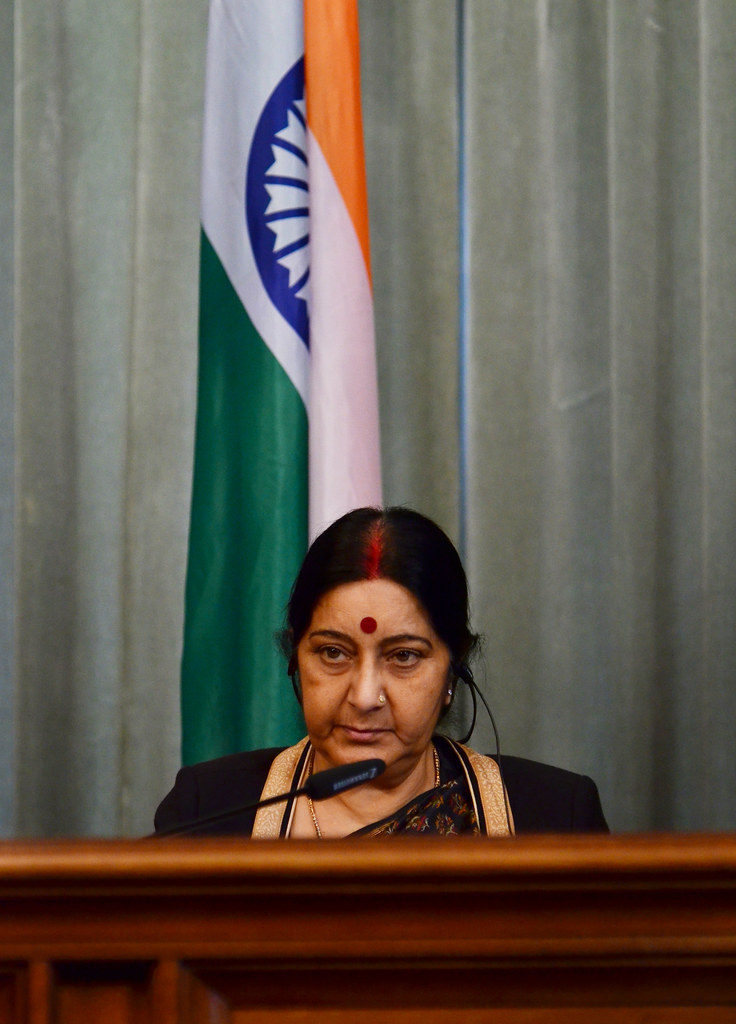 So was External Affairs Minister Sushma Swaraj, who had her kidney transplant in 2016. In February last year, I met the father of a 10-year-old girl called Azra Humaira. Outside the ICU, most people do not ask each other's names. They know each other by the condition of their patients inside: coma, bilirubin 36, ventilator, 12th day of ventilator, it goes like this. Azra had slipped into a coma within a day of being brought to the hospital. Her liver was failing. She needed a transplant. Her mother was the potential donor, but was rejected in the work-up tests. Her father was rejected even before any tests because he suffered from diabetes and hypertension. The family is from Bangladesh, and getting a visa to bring other family members to Delhi takes a couple of days even if it is done urgently. They did not have the time. The organ transplant laws of India do not permit Indians to donate organs to foreign nationals to prevent international organ sales rackets. (Yes of course organ trade takes place but the law does much to guard against it. As I see it, it is a good law.) The external affairs minister at the time was Sushma Swaraj. She had the reputation of a Twitter samaritan, helping in medical emergencies and rescuing Indian nationals stuck in foreign countries, a Bajrangi Bhai-didi.
I still know him as Azra's father, he knows me as the daughter who was getting her donor work-up done for her father inside the High-Dependency Unit. He knew me also as someone who had a Twitter account and used it often to ask for help for her father. When he came home to request my help to set up a Twitter account, he specifically told me that he did not want to put up photographs of his daughter in the ICU. "Too much. It will be blackmailing people. I have a nice smiling photograph of hers," he said. When I set up his account, I sent the first tweet tagging minister Swaraj. I tried to phrase it as a request for help with speeding up visas: "My 10-yr-old-girl Azra Humaira needs an urgent #LiverTransplant in ILBS hospital #Delhi. She is in coma for 7+ days. We are from Bangladesh.Lots of rules govering organ tranpant in India making it hard for us to get donors from #Dhaka. Please help us @SushmaSwaraj".
His phone started filling up with notifications. Tweet after tweet of abuse, calling him a jihadi, stealing organs from India, belonging to a religion that regards organ donation as haraam. I coloured with shame. I remember her father telling me, my face must have been turned away, that he had never wanted to come to India. "My wife insisted that we come here when the doctors [in Bangladesh] suggested that we come to Delhi. I have nothing that I need from here."
I put out a tweet, with screenshots of abuse for the 10-year-old girl. The tweet gathered almost a 1000 RTs. Azra's father's tweet asking Swaraj for help gathered nearly 850+ RTs. Swaraj stayed silent. She did not even admonish the tweets calling the 10-year-old a 'jihadi' 'organ grabber'. Azra died 1 April 2018. At the time, Swaraj was 18 months past her own kidney transplant, living what appeared to be an active life commanding a critical Central Cabinet portfolio in India, living on a kidney donated by "a middle-aged woman".
What do medical crises leave us with? For me, it is a habit to help with whatever I can, contacting doctors I know, effecting introductions, tweeting out appeals for blood, showing up in person when possible to hug a hospital-exhausted family. You know what ICU exhaustion is, no? The tiredness of travelling to the hospital twice a day (or once a day), putting on a face for your loved one inside, preparing yourself to speak to the doctors every day. I used to ball my palms into fists and try and look in the mirror to prepare a face to hear of a new infection in the chest or fluid build-up in the lungs. I used to not want to look into the mirror because my hair looked limp and my eyes baggy. Without knowing it, I used to quote TS Eliot all the time: "There will be time, there will be time//To prepare a face to meet the faces that you meet."
Only someone who has prepared faces for a long time in hospitals knows the exhaustion of it. Hospitals change us, whether we like it or hate it. The late ministers Swaraj and Jaitley have never once said a word about life after an organ transplant, or addressed patients with failing organs. Jaitley wrote a nice note to a nurse at AIIMS once which received play in the press with due reason. It would have meant so much to the thousands of Indians who live with failing organs, where a medical crisis lurks every day, to hear their ministers share their experiences of life-threatening disease. How much would it have cost them to acknowledge that they were lucky to receive life-saving organs in time, where the majority of such patients do not?
This is India, where all of us are trained to live in inequality from as far back as we can remember—there is always someone who has a larger house, better parties, a more exotic foreign holiday, a fancier car, a closer friendship with the administrators of a prestigious scholarship. We have a lifelong fellowship in inequality. We would understand that a minister has better possibilities of finding an organ donor than most of us. If anything, an acknowledgement would have helped people feel less alone. More than anything else, an acknowledgement might have facilitated improvements in organ donation and organ sharing networks, a personal interest from these ministers would have given urgency to the programme. Several months after they have passed, and several glowing obituaries later, is it ok to ask about their silence?
As it happens, health minister JP Nadda pledged his organs for donation in 2016 and announced a National Organ Transplant Programme. The problem, however, is not just solved by increasing the number of pledges, it is really a matter of logistics and infrastructure, and heavy investment. To explain: when a person who has pledged her/his organs passes, there must be the infrastructure available to quickly harvest the organs, and an efficient mechanism to transport it to a person on the organ waiting list. Harvesting and storing organs requires highly-skilled professionals, and sophisticated infrastructure. It also requires an excellent network of organisation for allocating and transporting organs. If you look up National Organ Tranplant Programme, the emphasis is on framing guidelines and policies and organisations, no concrete investments in the sort of infrastructure required is mentioned. The ministers Swaraj and Jaitley could have done so much in this regard, given their personal experience of the anxiety of securing an organ.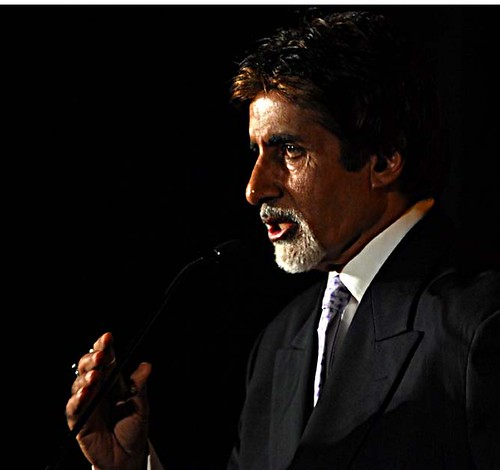 Prominent Indian personalities have spoken about their health in public. Former cabinet minister Sharad Pawar is frank about his oral cancer and the fact that his tobacco use may have been responsible for it. For all his disappointing politics, Amitabh Bachchan has spoken of his tuberculosis diagnosis and his liver problems, in character with the Bhaskor Banerjee of Anand and Piku of a man with a chronic interest in the human body. Deepika Padukone has spoken about her depression. Manisha Koirala is open about her tryst with cancer and alcohol addiction, I am not counting Lisa Ray in this analysis because she grew up in the West and may not share the peculiar Indian neurosis of being tight-lipped about health conditions. Prof Amartya Sen speaks beautifully about both his cancer diagnoses, the oral cancer he developed as a student in a hostel in Calcutta and his current condition. I heard him speak at a book event in Calcutta last year, and Sen spoke of diagnosing his own melanoma when the doctors in Carmichael hospital, now known as RG Kar hospital, did not identify it as such. He lived next to a medical student in his hostel, and Sen read his books to identify and confirm his diagnosis, and then took them along to the doctor to identify the symptoms. He was cured of his cancer then, and speaks highly of the facilities that were once possible under the public health system in India. More than Sen's precocious confidence, I love this story for what it says about doctors—so confident about their wrong diagnoses that Sen remembers it half a century and two oceans apart.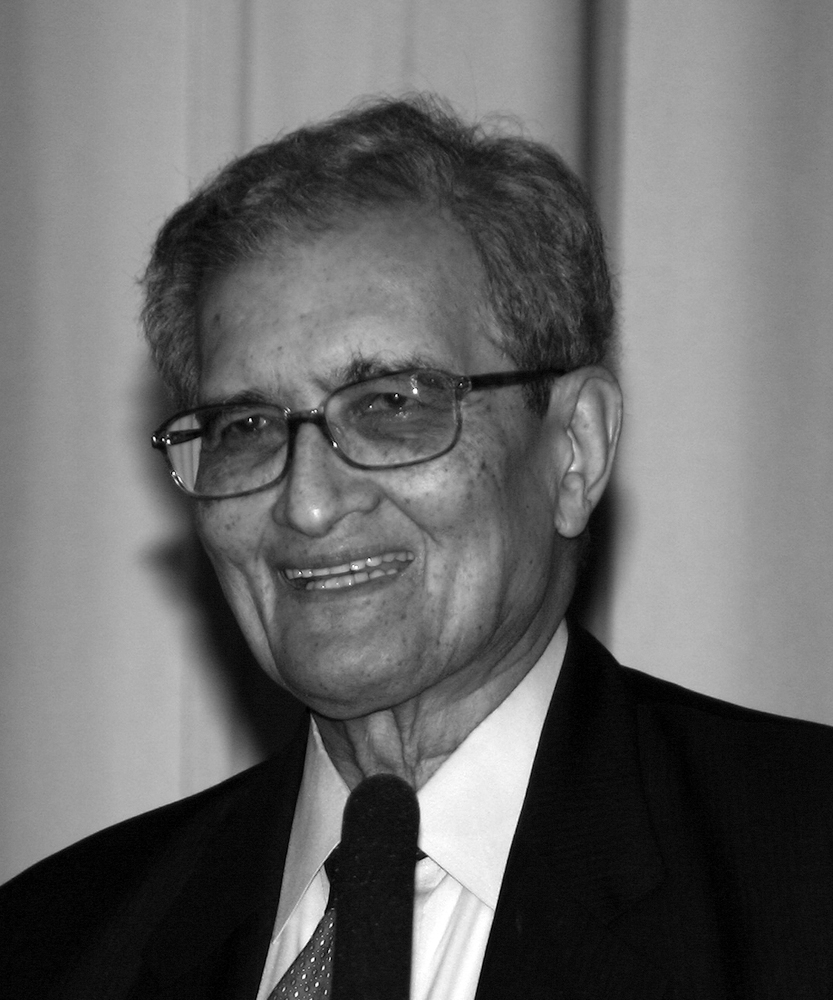 Why should it matter whether famous people share their medical conditions with us? Because disease is a leveller, I think. To hear a successful person, a star, speak of ailment makes them momentarily mortal, vulnerable to the same maladies and weaknesses that afflict us. What illness stalks us, does it not fell them too? This is likely what explains the admiration felicitation that greets each star's story of illness. Despite the commercial advantages that are invariably associated with something like Deepika Padukone's frankness about depression, there is still something human, something uncertain in there. And that is valuable.