Crowdfunding platforms Milaap, Ketto and ImpactGuru raised Rs 272 crore in 2018 for medical emergencies
His subjects are usually in the ICU, but Sanjay Borra likes to capture them in calm, restful moments, sometimes even smiling. In his first months on the job, he would take animated photographs — faces scrunched up in pain or in visible distress — because he imagined that would make people part with money.
Vivid symptoms of sickness — yellowed eyes, distended stomachs, monstrous tumours. Then he would anxiously follow the campaign on crowdfunding website Milaap to see how much money had been raised, refreshing his browser several times a day. It left him restless and strangely tired, but he found it hard to stop. He somehow felt responsible for those people in the ICU.
When Milaap.org first called him for an assignment a year or so ago, they had told him he would have to shoot critically ill patients who needed emergency treatment. Many of them would be in the ICU, he learned. It unnerved him a little. But he steeled himself. He took permission before touching anything, rubbed disinfectant on his hands, carried a camera that worked well in low light. He learnt on the job.
Until then, he had been a photographer of architecture and food, inanimate things mostly. Nothing prepared him for the vulnerability he found inside, the mothers and fathers who crumpled into tears and begged him to save them. Do something. Anything. "I used to wonder if I was putting their helplessness out there in front of the whole world," said Borra. What if these people happened to see these images later, how would they feel? Didn't he owe them some dignity?
He searched online for photographers who worked with the critically ill, who worked in hospitals, he browsed campaigns on the global crowdfunding platform GoFundMe, but found nothing similar. His own work soon gravitated towards the quiet — he started taking images that were calm, still on the surface. Borra is a quiet man with kind eyes, the sort of man you'd want to borrow some calm from. "There is no justification for shooting people at their most helpless, except the money it may raise for their treatment. Otherwise, it is exploitation."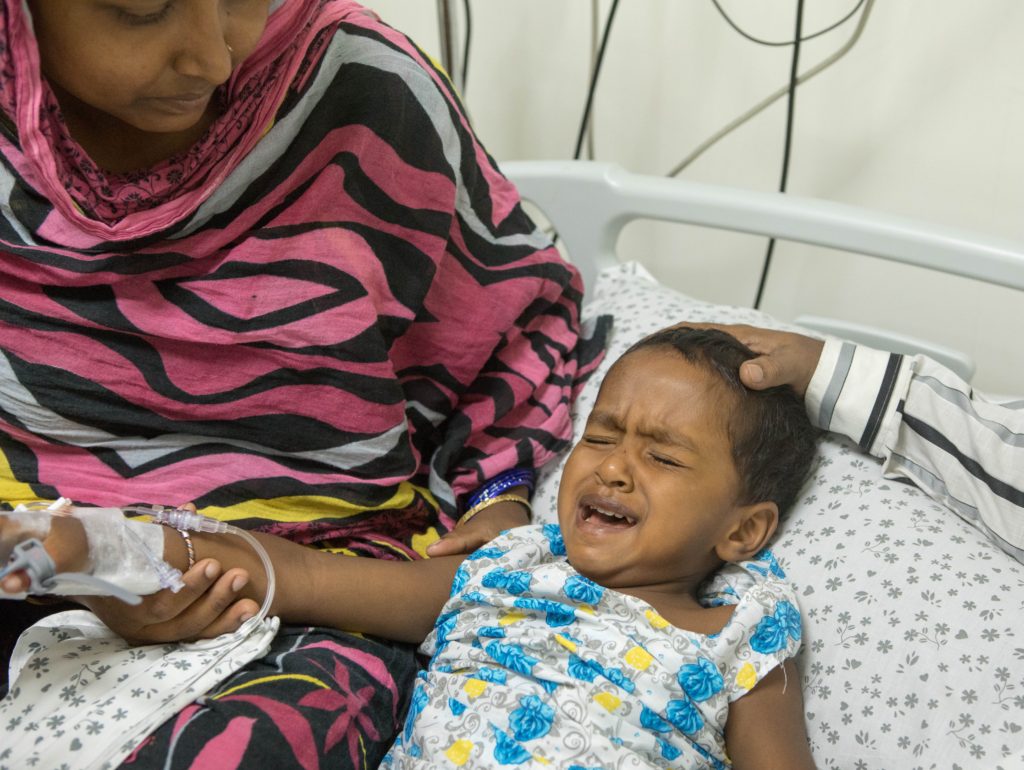 Some months ago, Borra found himself waking up at night, his heart racing, his skin moist. He had remembered a time he was photographing a family whose son needed a liver transplant. He realised that all three children in the family had the same distended bellies. By that time, he had spent enough time around liver transplant cases to know it was ascites, the condition that fills the bellies of liver patients with fluid. Borra's doctor told him his symptoms were those of anxiety attacks. Quit this work, you'll be fine, the doctor said.
The head of the content team in Milaap, Shruti Suresh, decided to quit her job in her second month, in 2016. "I had eight cases where the money was just not being raised. My boss told me to give it another month," said Suresh. "That was also when we started organising therapy sessions at work. I stuck on, but attrition is high in my team. Recently, a colleague said a patient's relative held on to her and wouldn't let go. In response, she has decided to stay just out of arm's length. We are often the only people a family in crisis gets to speak with. I mean, really have a conversation with, not a meeting with a doctor or a diagnostic team."
Borra no longer shares his email or phone number with the patients he photographs. He has realised he doesn't have the heart to speak with a family after he is done with their photo shoot in the ICU. What he has started doing, instead, is to gather the family together for a family portrait after his shoot. "I realised that for some of them, this would be their last or perhaps only family portrait. Not all of them will make it. Not all of them will even raise the money they need."
Bizarre marketplace
You would have seen Borra's photographs in Milaap campaigns on Facebook. Sandwiched between snazzy videos of seven quick breakfast recipes and fitness videos with shining women are posts saying: 'My child will die unless she gets a liver transplant in the next seven days.' Or you might have seen them on the corners of news stories on the Internet, next to the ads promising fab abs in seven days.
In the bizarre marketplace that is the Internet, it is hard not to be sceptical of all the things it claims are achievable in seven days. Yet, Milaap raised ₹124.65 crore for medical expenses in 2018 — approximately the cost of 830 liver transplants (calculated at ₹15 lakh a transplant) or 1,24,65 days of ICU care (calculated at ₹1 lakh a day) — and this was money that actually went to people who needed it. This was 1.7 times the amount they raised in 2017. Ketto, founded in 2012 and considered to be the second biggest crowdfunding platform for healthcare causes, raised ₹97 crore in 2018, 50% more than the amount raised the year before. And Impact Guru, which went live in 2015, raised ₹50 crore in 2018. Together, they raised ₹271.65 crore last year.
This is 11% of the ₹2,400 crore inaugural budget for Ayushman Bharat, the Central scheme rolled out by the government that promises ₹5 lakh free health insurance for the poorest 40% of the population. What Milaap, Ketto and Impact Guru do is similar: medical crowdfunding is primarily used in India to finance treatments that involve more than ₹10 lakh of expenditure in less than one month's time. Besides organ transplants, these include chemotherapy and ICU treatments, particularly paediatric and neo-natal ICU.
The campaigns that run on social media are for timelines that are tighter than a week, and for cases such as babies in neo-natal intensive care or burns patients, where funds may need to be raised overnight.
Fund a stranger
Frankly, it seems astounding that people would come together on the Internet to fund a stranger's medical emergency. This is India, after all, fertile with scams. Remember when people would knock on car windows at traffic intersections and point to a prescription on a hospital letterhead? "No one in a medical crisis has the time to beg for money," my mother would say. It seemed logical, and I resolutely avoided eye contact whenever prescriptions were waved at me. But the Internet has renegotiated our relationship with the world beyond our windows.
"We see ourselves primarily as repositories of verified human interest news stories. And as such, the reporting of every campaign we run on social media is done seriously," said Mayukh Choudhury, co-founder and CEO of Milaap. "The fact that the images are credited to us, and not the person fundraising, adds credibility. The idea is to make the reader stop (at our photograph), click (our headline), read (the content) and then donate if she is convinced. We have less than one-fifth of a second to make you stop, assuming the average person scrolls five things on Facebook in one second. This is why the photograph is important."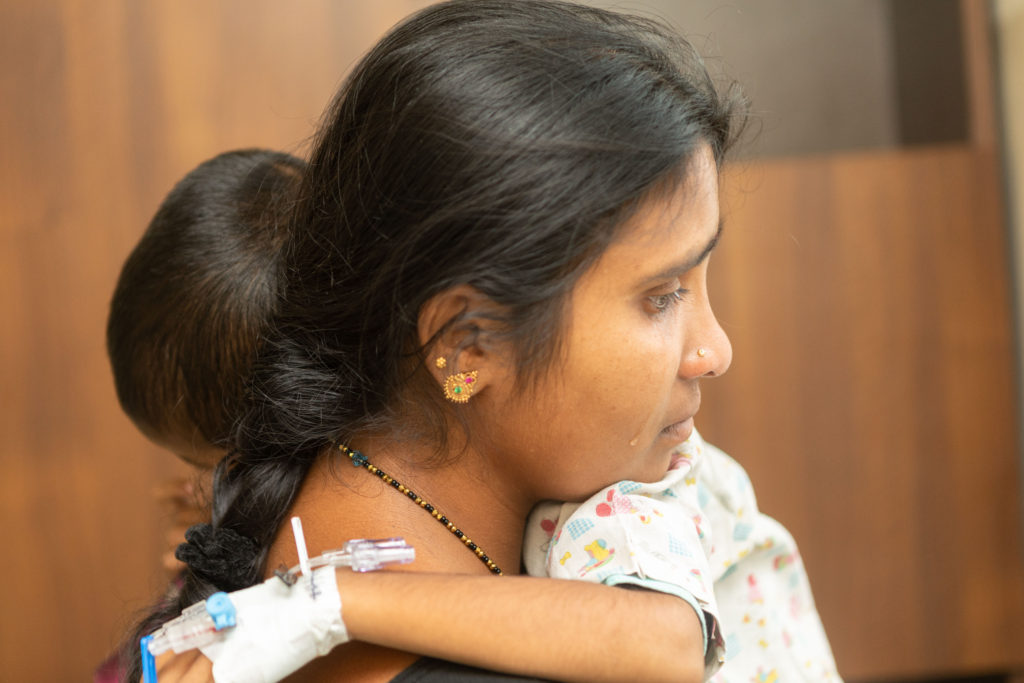 The system has many checks in place. There is a 'report' tab to enable people to complain if something looks fishy. Milaap, for instance, removed approximately 1% of the campaigns from their platform in 2018 on the basis of these. Every campaign must upload medical documents from the hospital where treatment is sought, and the cost estimate of the treatment on the hospital's letterhead. This, possibly, is the most important factor in establishing credibility. Finally, the money raised is not transferred to the beneficiary directly but to the hospital. This is the framework that all three crowdfunding platforms use.
Tight timelines
The campaigns you see online are 5% of the medical campaigns on these platforms; these are the ones that need the most urgent help, people who don't have the means to raise money or are on a very tight timeline.
Usually, it is the poor who need this service, but there are also some families who have exhausted their insurance. Sometimes, people have insurance but their policies do not pay for transplants. Or they have a newborn who is not yet covered under insurance.
Sometime in 2015, Sonal Asthana, liver transplant surgeon at Aster Hospital, Bengaluru, and his team possibly became the first doctors in India to set up a crowdfunding campaign for a transplant. Since 2013, Asthana had been working with private foundations and CSR teams of corporate hospitals to fund liver transplants. "It was unacceptable that a foundry worker's daughter would not get her transplant because her father earned just ₹7,000 a month. We have the facilities," said Dr. Asthana. "When I was in Canada, I saw patients using GoFundMe to raise money. I thought of trying it here. We kept our regular partner, The Pravin Agarwal Foundation, as back-up. We circulated the first campaigns in our own [doctors'] networks and found money could be raised even if it was not the entire amount. The hospital also began chipping in, because we achieved a higher volume of transplants this way." In 2018, Aster in Bengaluru performed 51 liver transplants, of which seven were crowdfunded.
Today, medical campaigns constitute 80-90% of the money raised by Milaap, Ketto and Impact Guru. The platforms now approach super-speciality hospitals to tell them about crowdfunding. Milaap has a network of 278 hospitals in 35 cities, Ketto 122 hospitals in 12 cities, and Impact Guru 70 hospitals in 15 cities. The focus is on the private sector because government hospitals often mean too many permissions, too much paperwork, too much bureaucracy.
One advantage with private hospitals is that there is comparatively less red tape: to set up a campaign, all you need are your medical documents. Trying to procure government documents during an emergency can be nightmarish. "We do receive requests from patients in public hospitals like AIIMS and we host campaigns," said Piyush Jain, co-founder, Impact Guru, "but we have not yet initiated associations with public hospitals." In response to RTI requests, AIIMS-New Delhi, PGIMER Chandigarh and Chittaranjan National Cancer Institute, Kolkata, said they had no crowdfunded procedures. Other hospitals did not respond.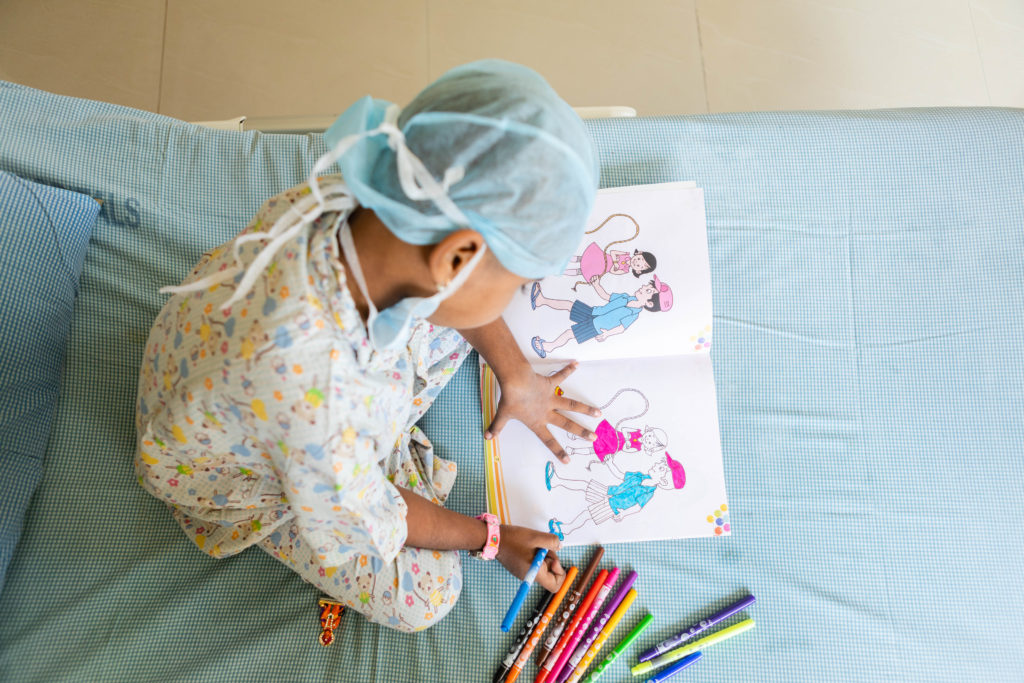 Chain of money
It is unusual for a crowdfunded campaign to finance the entire cost of treatment. The average campaign raises 40% of the sum. But crowdfunding animates a chain of financing, which includes private foundations such as trusts, government funds such as the Chief Minister's relief funds, as well as the hospital's own CSR funds.
All of this came together nicely for Darius Mirza of the Birmingham Children's Hospital NHS Foundation Trust in the U.K., who set up Transplant Help the Poor in 2017, and tied up with Ketto in 2018. Dr. Mirza took up an offer from Apollo Hospitals to lead their liver transplant unit in Navi Mumbai largely because he was motivated by the vague idea of doing something in India — for him, this meant transplants for poor children.
In 2018, Dr. Mirza's foundation helped crowdfund 19 patients for liver transplants, of a total of 38 transplants in the hospital: in other words, the hospital doubled its liver transplants with help from crowdfunding. Overall, the hospital had 31 crowdfunded cases last year, which included cardiac, neurology and bone marrow treatments besides kidney and liver transplants, said Kavita Pokharkar, who looks after crowdfunded treatments at Apollo in Navi Mumbai.
There is, however, one serious restriction to the generosity on offer on the Internet — the campaigns that do well in India are almost entirely those of children, infants in particular, where there is a perceived 'blamelessness' in a health condition, besides the emotive pull of a child's image. Often, these campaigns raise more than the sum targeted. Crowdfunding rarely works for adults or even older children, unless they have good social networks. The empathy factor drops off as early as age 10, said Milaap's Suresh; she was surprised when a 17-year-old boy once managed to raise a decent sum for his procedure.
Still, crowdfunding has certainly improved complex paediatric care by several notches in India. Hospital systems gain real-time experience on procedures that were rarely attempted even two years ago. Everything is naturally more intricate in paediatric care — the organs are smaller, the blood vessels tinier, the bones and skin more fragile. It is not just the presence of Western-trained paediatric surgeons like Mirza that helps, but entire care systems gain experience — anaesthesiologists, nurses, paramedics, the technologists running complex machines.
Improved outcomes
Numbers matter in the medical profession. A pioneering surgeon told me that at a prominent private hospital in New Delhi, the first seven recipients of liver transplants died. The eighth recipient lived, and then the outcomes improved dramatically thereafter. As he explained, the first seven cases were not failures, but vital lessons that made the improved outcomes possible.
There is another public service that crowdfunding serves — it forces state-of-the-art hospitals to make room for the poor, opening up a sealed, exclusive bubble of medical possibilities for them.
A 2018 study by the Public Health Foundation of India found that healthcare expenses had pushed 55 million Indians into poverty; that is 4.5% of India's population (the study was based on 2012 figures). Although medical crowdfunding accounts for only a sliver of healthcare expenditure today, it offers a tantalising possibility — that technology and the Internet could unlock advanced medical treatment for needy families without pushing them into poverty. After all, free government healthcare seems neither sufficient nor good enough. The National Family Health Survey-4 shows that 56% of India's urban population and 49% of the rural population seek private healthcare.
Perpetuating inequity
Bengaluru's Aster Hospital offers some hopeful, although limited, data on this. In 2016, the hospital modelled a 2011 study done by PGIMER, Chandigarh, on renal transplant cases for liver transplant patients. In the PGI study, 23 of 50 patients (nearly 50%) had sold personal property to finance the treatment. None of them had crowdfunding. But of the 40 liver transplant cases Aster reached out to, 28 had received crowdfunded donations. Only eight (20%) sold personal assets to pay for the transplant. (A kidney transplant costs roughly a third of a liver transplant).
There are worries though. For independent public health researcher Asha Kilaru, the chief concern is crowdfunding's affinity for private healthcare. "Crowdfunding is a symptom of not having universal access to healthcare; it is a market mechanism," she said. "So while it is a response to inequity, it also perpetuates the inequity systemically because it is mostly available to those using the private sector. Using market forces to deliver healthcare is fundamentally flawed and unjust."
Second, it serves primarily as a solution for emergency treatments, said Professor Jeremy Snyder of the Simon Fraser University in Canada over email. Snyder, one of the earliest researchers to study health crowdfunding, said that even in Canada's public health system, far more robust than India's, he finds that crowdfunding is popular because of the long wait times in the public system and the unavailability of resources. In a 2016 paper, he and other researchers had found that automobile accidents, cancer, kidney disease, neurological problems and Lyme disease were the typical conditions for which crowdfunding was used.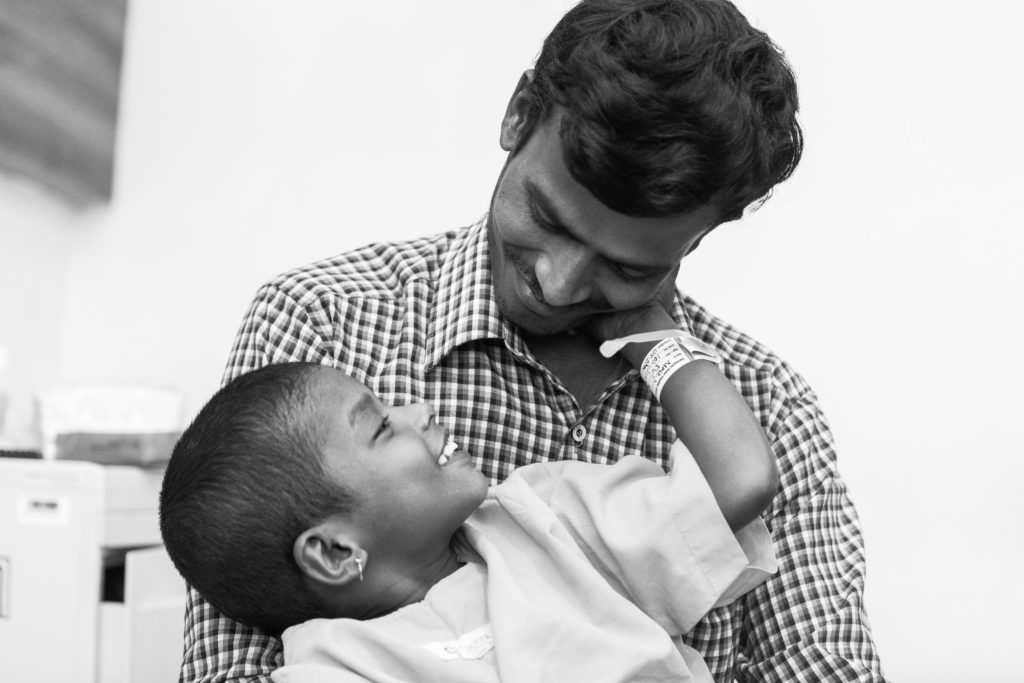 "One thing we may have overlooked in our initial excitement is the ability of a family to sustain post-transplant expenses," said Aabha Nagral, hepatologist at Jaslok and Apollo hospitals in Mumbai. "There is lifelong cost of immune-suppression and diagnostic tests after transplants. This is a less 'glamorous' thing to raise funds for; it lacks the emotive quotient of a transplant. Sometimes, I've had patients who need hospitalisation after a transplant and I see it is harder to raise money for that. I feel very guilty when this happens because I feel we are letting down people after raising their hopes. I also worry that crowdfunding may be pushing living donor organ transplants, because that is a more immediate, more emotive procedure. I've rarely seen a campaign for a cadaveric transplant, possibly because you can't set a date for when an organ is available."
In her counselling room at the Institute of Liver and Biliary Sciences (ILBS) in New Delhi, transplant co-ordinator Vibhuti Sharma can sometimes be heard warning patients against transplants. "This is not the new Haj. The transplant doesn't mean everything's sorted. Surgeons think in terms of numbers, the more transplants, the better for them." Sharma budgets for a year's worth of medicines and tests when she initiates crowdfunding campaigns at ILBS, but has found there is no guarantee that the money is raised. "I think of myself as the patient's advocate. Think about everything, I tell them. Think about the whole picture."
Easy marketing
Sharma is wary of the excitement around crowdfunding. A newborn who has needed ICU care is likely to be weak afterwards, and may be prone to falling ill again. "What happens to a poor family if all the resources are drained by one very sick child? Just because we have crowdfunding now, it does not put us on par with the U.S. or the U.K. India is a poor country — money-poor, time-poor, resource-poor. We get too taken with that one photograph that catches our eye online; it gives us the satisfaction of doing something."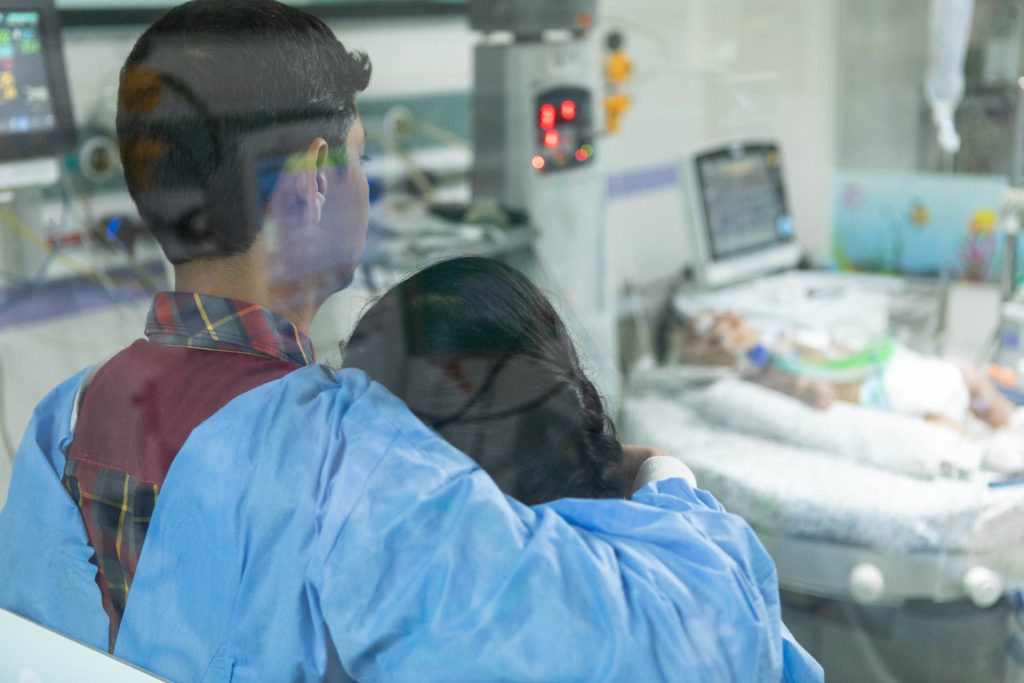 The happy crowdfunding story lends itself easily to marketing. For instance, corporate hospitals can invite the press to listen to how a baby's life was saved, have the grateful parents up on stage to tell their story, call the super-specialist doctors to sprinkle some Latin over the proceedings. Everyone is happy — the press gets a human interest story, the hospital gets good press, the doctors get their 15 minutes of fame, and the crowdfunding platform gets credibility. The problem is with the stories that don't have this performative element — the campaigns that don't raise the money needed because they involve non-photogenic adults or a less dramatic procedure. We don't get to hear those stories.
This is the sort of question that had once made Borra uneasy. He likes to think of the aggregate of things, of how his actions add up in the universe. When his doctor told him to stop working with the critically ill, Borra decided that he would not. "At one level, it makes me uneasy, capturing a family at their most helpless, when they can fall at the feet of a stranger like me and beg. On the other hand, what did a daily wage earner have before crowdfunding? Nothing, right? If my photographs give his child a chance at treatment, whether the child survives or not, it is worth it. Perhaps it brings this man some consolation that he did what he could. Perhaps it makes him feel better about himself."
This story was originally published in The Hindu's Sunday magazine on 14 July 2019.