There are those whose mental health conditions cannot be managed by deep breathing and physical exercise and whatsapp conversations with doctors. Patients in government hospitals, for instance. The lockdown violates their care
In the first week of the lockdown imposed by PM Modi, arguably the harshest in the world, a chance memory of a policeman who had briefly consulted him as a patient slid into the mind of Dr Maneesh Gupta, an independent psychiatrist in New Delhi. Gupta's clinic is housed within a station of the Delhi metro railway, and his patients pan a wider soci-economic demographic than most other private practices. One of his patients, a 15-year-old boy in rural Uttar Pradesh, had been struggling before the lockdown and now, Gupta was worried that he had taken a turn for the worse. He sent a tele-prescription but the father was unable to source the drugs in nearby pharmacies. Gupta found a pharmacy near the Delhi-UP border but the father was stopped by the police, who refused to believe that a 15-year-old boy could have psychiatric problems. That's when the memory returned.
"I asked the boy's father about their relative in the police, who had once come to me," says Gupta over the phone. "The policeman agreed, and he also had access to a police vehicle. He travelled 64 km in all, to pick up the medicine and then dropped them off at his patient's place. Another patient, a 64-year-old woman had reduced her medicines to half of the prescribed dose as she couldn't travel to my clinic. But the reduction in dosage and the uncertainty of the lockdown led to anxiety, insomnia and restlessness. She paid her neighbour's son to bring her to my clinic, but that 25 km journey involved multiple checks by ill-informed, brutally disrespectful and uncooperative cops. Ultimately, the only patients I can help are those who somehow have access to a vehicle."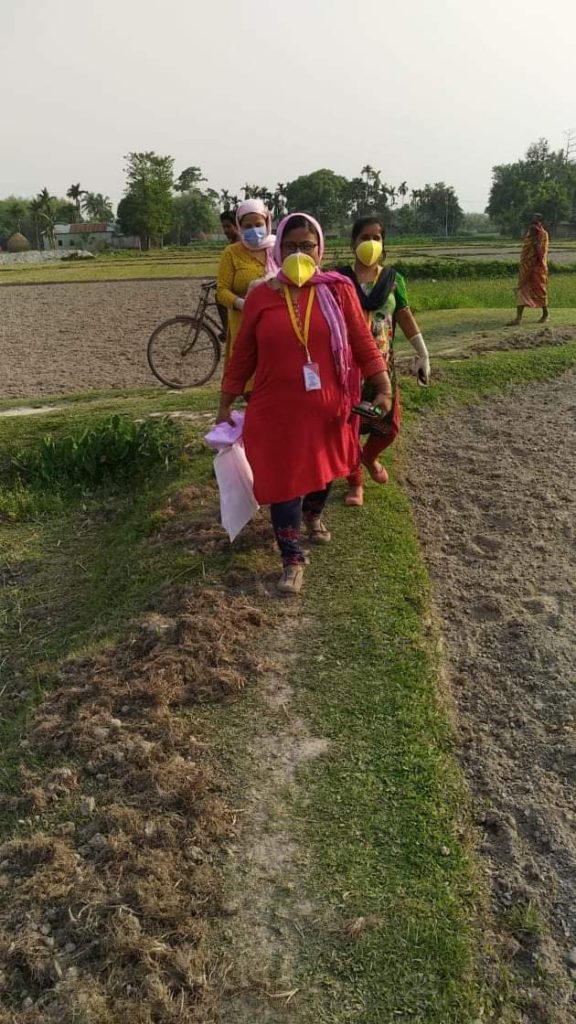 According to the National Mental Health Survey 2015-16, 10.6 per cent of India's population suffers from mental health disorders which require active intervention. But 80 per cent of these do not seek treatment. Even so, this would amount to 29.2 million, by far the largest burden of all chronic diseases. Due to the stigma associated with mental health disorders, and the fact that these maladies do not generally manifest in physical form, this is the most invisible crisis of the 6-week-long lockdown.
One of the Modi government's most-lauded achievements is the Mental Healthcare Act 2017, which guarantees Indian citizens the right to mental healthcare. Also, it actively discourages the previous law's emphasis on institutionalising/incarcerating patients, arguing instead for integrating patients within their communities. By not making arrangements for mental health patients, the Modi government's lockdown violates its own law. Hospitals remain open, but without access to public transport, travelling to hospitals is near impossible especially for those who do not live in metropolises and rely on suburban trains. Many of these patients are registered with government hospitals, from where they are dispensed monthly medicines. The data on the proportion of such patients is not easily available.
"At best, footfall has fallen to 20% of what we see on a usual day," said Dr Anirban Patra, who works in Kolkata's Pavlov Hospital. "Many of my patients get their medicines indented from the hospital. I don't know how they are able to collect them. The nature of these medicines is such that you have to take them for a long time, then tapered off gradually if needed. Abrupt stops are harmful."
The NGO Anjali which works on mental health of poor communities across West Bengal has been co-ordinating the distribution of medicines from hospitals. Especially vulnerable are the patients who have been re-integrated into communities after being admitted in institutions for treatment. "The logistics has proved to be a phenomenal challenge and expense, although we have secured police passes for movement," said Ratnaboli Ray, the clinical psychologist and globally renowned human rights advocate who founded Anjali. "Our staff and volunteers are constantly stopped because policemen and officials on the ground are not aware of how essential a health service this is. If we are managing, it is only because of those exceptional administration officials who are individually sensitive and aware. Systemically, this is a huge crisis."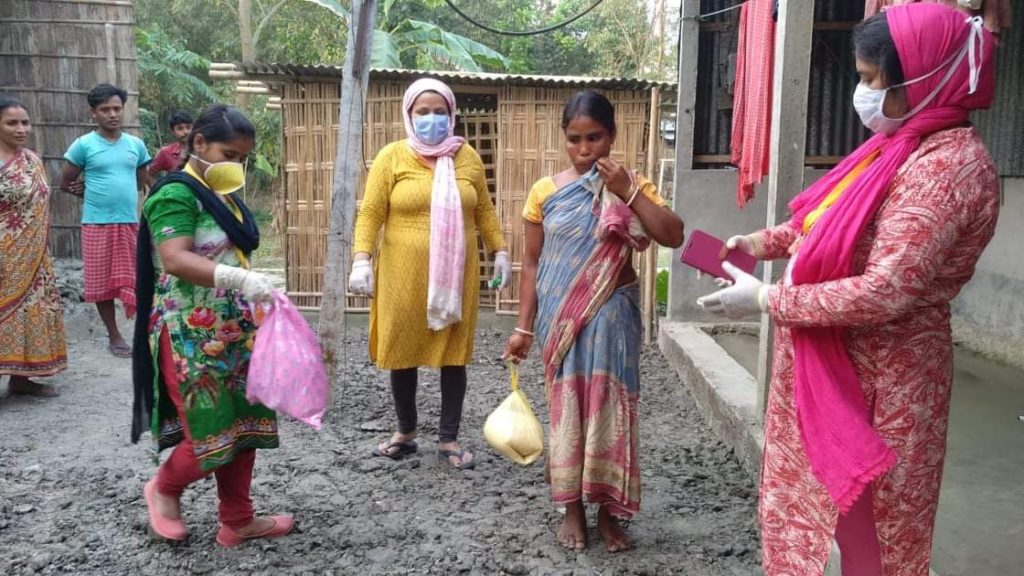 Then there is the disquiet caused by the pandemic and the lockdown. The psychiatrist Soumitra Pathare kept count of the number of suicides reported in the media with a public thread on Twitter until the week of 14 April when it crossed 100 suicides. Perhaps none of these persons who died by suicide were under treatment. The official data notes that 80 per cent of those in need of active intervention for mental health are not in treatment. But it does underline the uncertainty and despair wrought by the disease and its consequences on our mind. One per cent of India's population is at risk of suicide at any time.
The government of India and the Indian psychiatric association are promoting tele-medicine as a measure to bridge the gap. On 25 March, the first day of the national lockdown imposed by PM Modi, the Ministry of Health and Family Welfare issued guidelines for telemedicine practice. These guidelines include providing e-prescriptions to follow-up patients only. But only some psychiatric drugs under schedule H of the Drugs and Cosmetics Rules, 1945 have been made available for sale on e-prescription. The rest (under Schedules H1 and X) require physical prescriptions, for which patients have to be able to travel to hospital.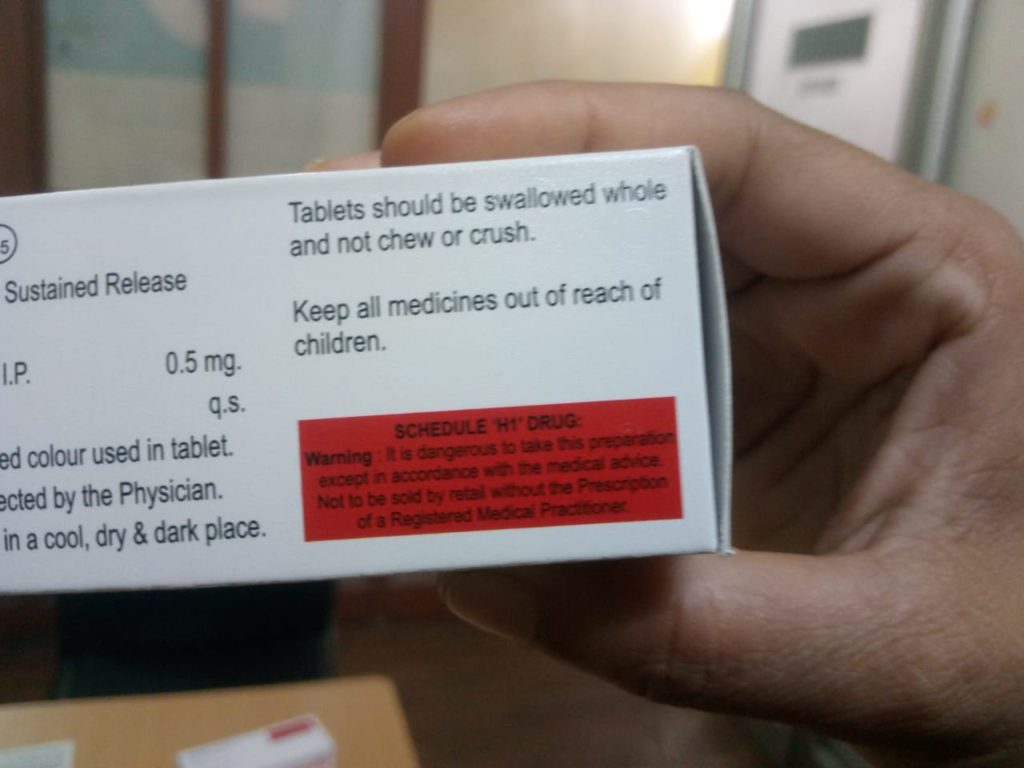 But there is the question of telemedicine itself. For all its possibilities in terms of the impressive reach of mobile phone networks, telemedicine is an impractical solution in a society like India where education is limited, and articulation, particularly what is required in clinical settings, is poor. Most doctors require physical examination to understand the symptoms of a patient. Diagnostic reports underline this too—open any blood test or USG report you may have, and check. Invariably, there is a line or two asking for "clinical co-relation" of the laboratory report.
A tweet by a doctor offering tele-consultation is indicative of the upper-middle-class demographic this measure serves: "For telemedicine to be effective all patients should keep the following instruments at home.
1)Blood Pressure Monitor
2) Thermometer
3) Pulse Oximeter
4) Glucometer
5) Torch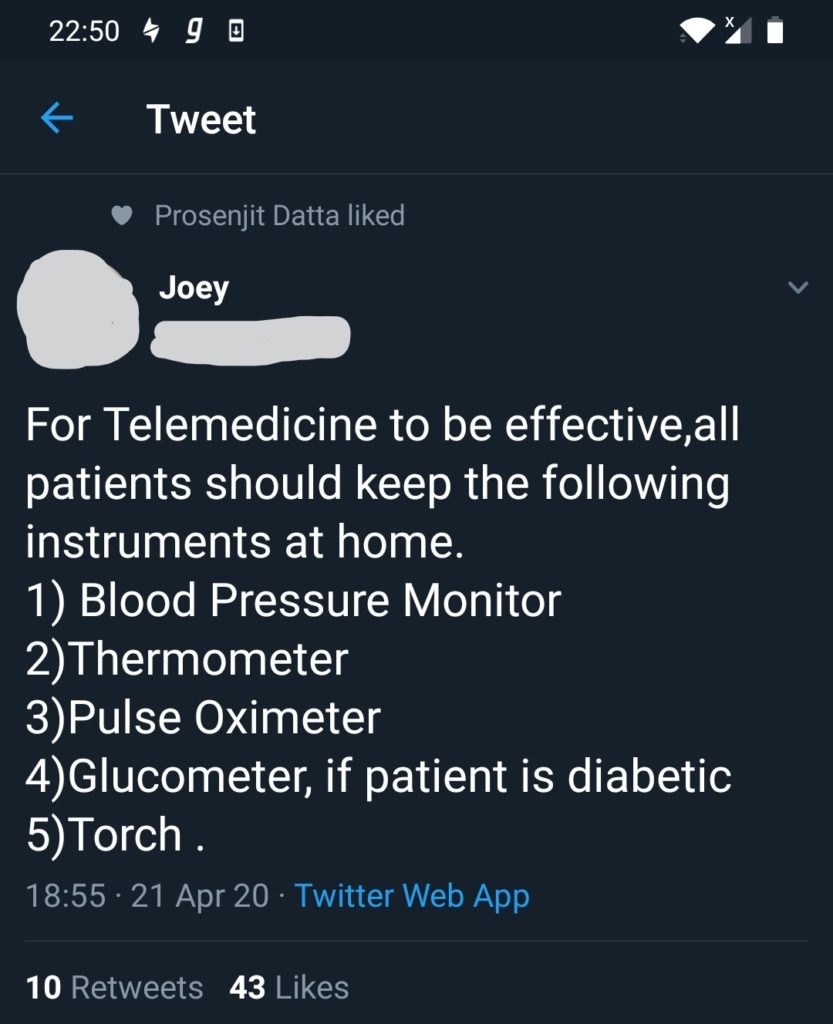 It also presupposes internet access as another tweet promoting tele-consultation, from one of India's oldest institutes for mental health, shows.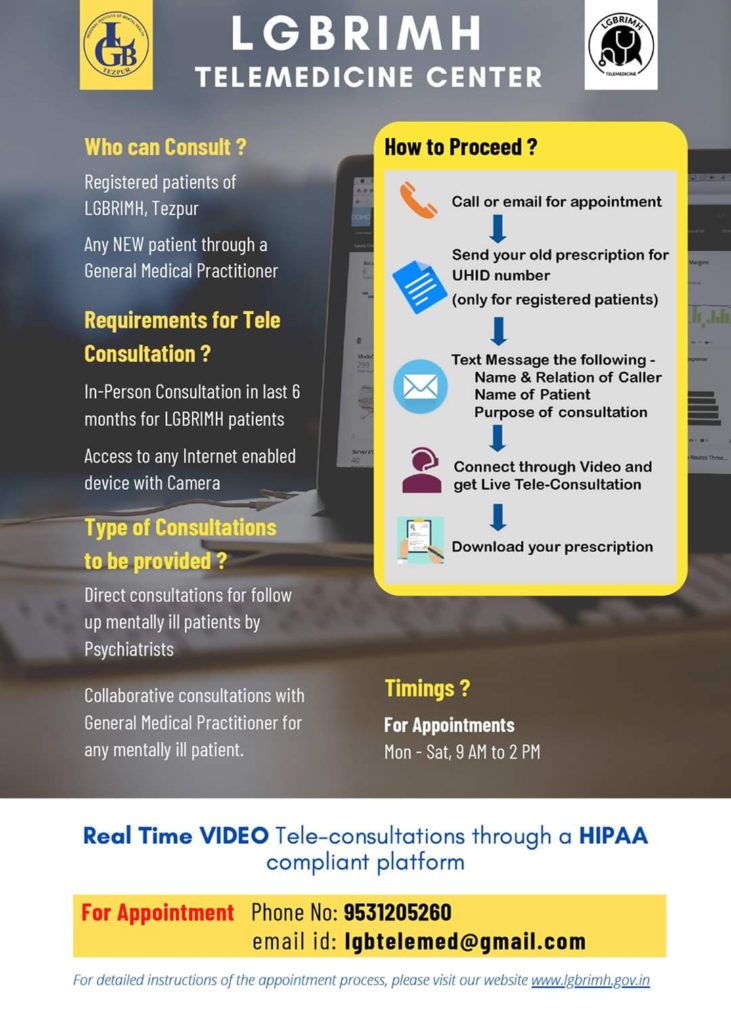 This is truer for psychological and mental disorders, where the reading of cues and body language in face-to-face settings is central to articulation. Many, actually most patients would lack the succinctness of thought and confidence to convey problems in telephonic or remote settings.
Yet doctors in government hospitals in states like Gujarat and Uttar Pradesh say that patients are adjusting well to the situation. They are phoning in to the helpline numbers or communicating through facebook to ask for help when required. In Gujarat, a psychiatrist said medicines have been distributed to primary health centres and patients can pick them up from there instead. Both these states are ruled by the BJP, Prime Minister Modi's party which is in power at the Centre. This makes the invisible problem of mental health even more invisible.
"For telemedicine to work, there has to be a tele[phone]," says Ray. "My colleagues report about the patients we are delivering medicines to. Many of them are eating rice with salt once a day. They don't even have money for medicines."
Originally published on Al Jazeera