Nine moments from Ray's cinema that I return to again and again
1. When Arati's (Madhabi Mukherjee's) colleague Edith (Vicky Redmond ) teaches her to apply lipstick in the office bathroom in Mahanagar. The mirror catches the unexpected friendship between a Bhadralok school master's daughter-in-law on her first job and the 'smart'Anglo-Indian 'office girl'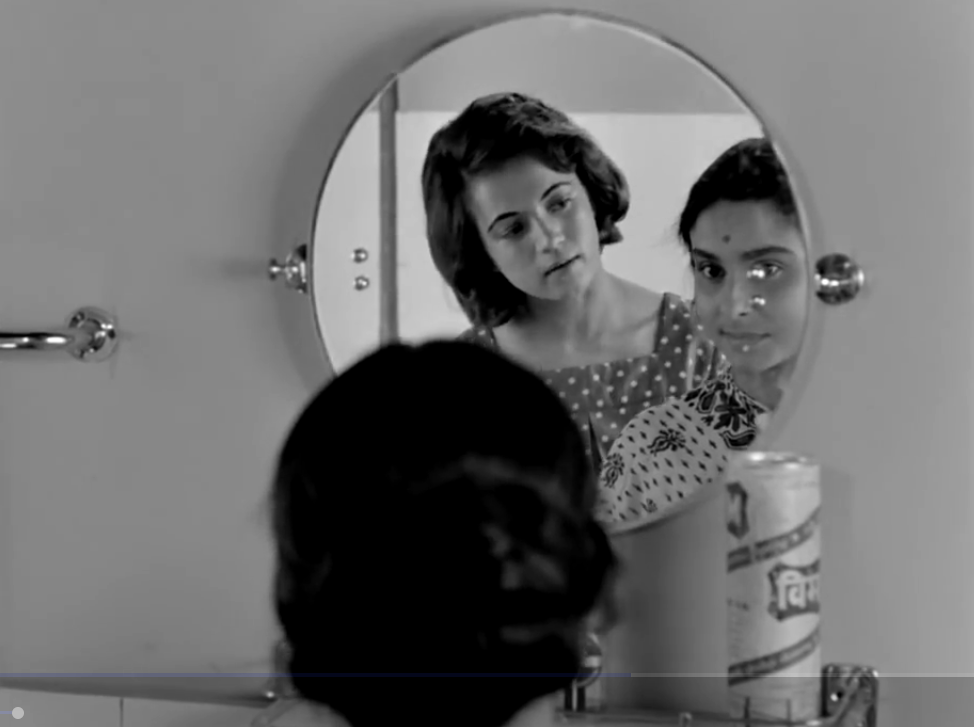 2. When Shamalendu (Barun Chanda) offers his shades to Tutul (Sharmila Tagore), his sister-in-law, at the races in Seemabaddha, and she promptly accepts. Shamalendu and Tutul are equals in intellect and there is an unmistakeable sexual charge between the two, but later Shamalendu's ambition will get the better of his conscience. This moment captures the joyous camaraderie of the jamai and sali, a traditionally flirtatious relationship in Indian kinship,  before Tutul begins to see through the glamour of corporate box-wallahs.
3. When Charu (Madhabi Mukherjee) watches her husband walk past her in a corridor reading a book without noticing her, and she brings the binocular to her eyes to watch him as he goes down the stairs in Charulata. Is he as distant from her as the stranger with the black umbrella on the street below whom she watched through the binoculars?
4. When Aparna (Sharmila Tagore) tells Ashim (Soumitra Chatterjee) that she thoroughly enjoyed watching him making a drunken spectacle of himself one night in Aranyer Din Ratri. Within seconds, the conversation will take a turn from the flirtatious—did Ashim think about what might happen to the watchman's job when he bribed him?
5. When Amal (Soumitra Chatterjee) realises that his sister-in-law Charu (Madhabi Mukherjee), sobbing like a baby in his arms, is in love with him in Charulata. Chatterjee's lucent face looks like a bomb has struck his heart
6. When Aparna (Sharmila Tagore) wakes up to the alarm and steps out of bed in Apur Sansar, her sari fanning out behind her, its end still tied to Apu (Soumitra Chatterjee's) dhuti. Their wedding is an accident, their love follows the traditional Indian template of an intimacy found after the wedding, but their bond is forged several births ago–the karma of a hundred lives well lived



7. When Bishuda (Utpal Dutt) ribs Somnath in Jana Aranya that he is a Brahmin's son after all, he can beg for alms but doing business is unthinkable. Bishuda is a Bangaal, a Bengali from Bangladesh who came away to West Bengal and his character reflects two things—the divide between Bangaals and Ghotis (West Bengal Bengalis), and the Bengali obsession with salaried jobs over self-employed business
8. When Sidhu jaetha (Harindranath Chattopadhyay) tells Feluda (Soumitra Chatterjee) in Sonar Kella that he could have done many things if he wanted to, therefore he does nothing. Sidhu jaetha (father's elder brother) is a gentle critique of the Bengali Bhadralok, many of whom consider themselves to be Renaissance men (and women) in the lineage of Tagore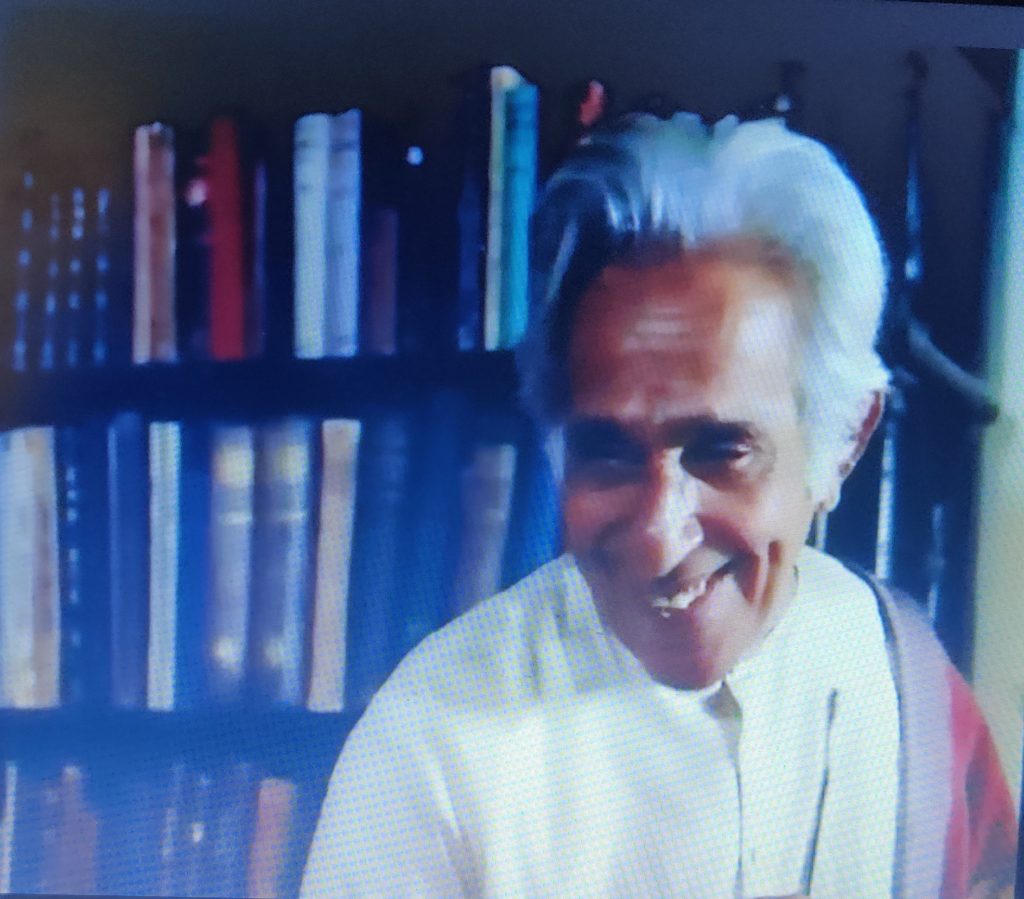 9. When Anila (Mamata Shankar) asks her anthropologist uncle Manmohan Mitra (Utpal Dutt) if it is alright for her to join the Santhal troupe performing for them in Agantuk. He is thrilled, and tells Anila's husband that now he is convinced that she really is his niece
Originally published as a part of the compilation in Mint Lounge