In the recent batch of Bollywood films set in bright, 'mithai'-loving small towns, the heroines are assertive and sexually confident but rarely have careers or career aspirations
When I watched Manmarziyaan and fell in love with Taapsee Pannu's character Rumi, a question my mother had asked two and a half decades ago after seeing Hum Aapke Hain Koun came back to me: Don't these girls need to study? Go to work?
There are so many ways in which Rumi is terrific—the angry walk that has the kinetic energy of a bullet, the hockey kit that looks cooler than a rockstar's guitar, the taking off for a run when she's hurting, the complete lack or abandon of artifice when she gets angry. I've never seen a girl on the Hindi film screen erupt in anger like Rumi. I don't mean haughtiness, the luchhe lafange (ruffians, loafers) brand of contempt. I mean the sort of fury that makes Rumi shove a strapping young man down her lane.
Therefore the thought: why doesn't a girl like Rumi work? Why didn't she do something with her hockey career, become a coach perhaps? Wouldn't a salary give her the freedom to choose her partner? Why is her "independence" marked only in terms of smoking, drinking and sex?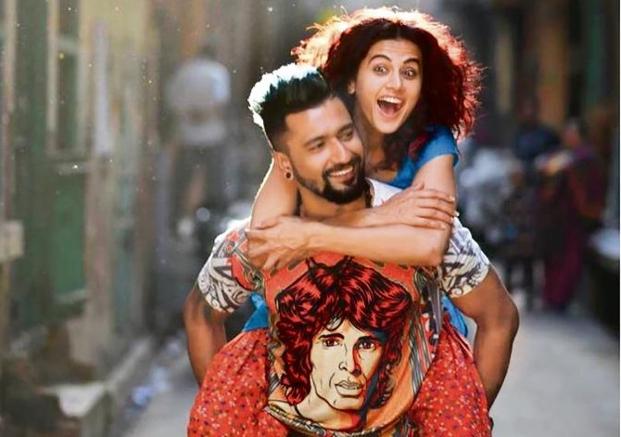 Do you remember what Madhuri Dixit did in Hum Aapke Hain Koun? It was 1994, Dixit was Nisha, a student of computer science, a subject well chosen for that decade. Can anyone recall her attending a class in college? Did she mention any plans to put her computer science degree to use? What I remember is that she had 100% attendance at every puja and coordinated dance at her sister's in-laws' home.
I was in class VI then. The constant refrain of my life at the time was porhte bosho (sit down to study). Naturally, I had dismissed my mother's film criticism. How marvellous was her sovereignty over her life—Nisha who did not need to attend classes or go for science tuitions or go to office. That she had all this time at her disposal to parse the profits and losses of love.
Hum Aapke Hain Koun is of interest, because we are specifically informed of Nisha's computer science degree. In the other smash hits of the 1990s, we are not even told this much. Who knows what Kajol's Simran studied in Dilwale Dulhania Le Jayenge or Karisma Kapoor's Aarti in Raja Hindustani, or Madhuri Dixit's Pooja in Dil To Pagal Hai? In this film, however, Pooja has a hobby—she likes to dance—but the film has a curious subtext. There is also Karisma Kapoor playing Nisha, a professional dancer, and in a climactic dance-off sequence between Nisha and Pooja, the professional shoves the hobbyist. They both love hero Shah Rukh Khan, yet it is the professional who is jealous enough to push her contender in love.
The 1990s, in fact, were a strange decade for leading women in Bollywood. The films which do give them interesting parts—stories where they have ambitions or causes they felt deeply about—failed. For instance, Khamoshi: The Musical, where Manisha Koirala's Annie wanted to be a singer, or Dil Se, where she wanted to avenge the atrocities of the Indian state in the North-East, or Zubeidaa (2001) where Karisma Kapoor wanted to be an actress.
Heroines worked in previous decades, too. Nargis Dutt, the leading star of the 1950s, worked in her most memorable roles—in Awara she is a lawyer, in Shree 420, a school teacher, and in Mother India, a farmer. In the 1960s, Sharmila Tagore was a flower girl in Kashmir Ki Kali, a school teacher in Daag (1973), and a dancer in An Evening In Paris. In the 1970s, multiple leading ladies had careers on screen—Jaya Bachchan was a street performer in Zanjeer, Hema Malini, a tonga driver in Sholay, Neetu Singh a doctor, and Shabana Azmi a conwoman in Amar Akbar Anthony.
The noughties onward, women have worked chiefly as journalists (Juhi Chawla in Phir Bhi Dil Hai Hindustani, Preity Zinta in Lakshya, Priyanka Chopra in Krrish, Rani Mukerji in No One Killed Jessica, Shraddha Kapoor in Haider), and photographers, film-makers and cinematographers (Anushka Sharma in Jab Tak Hai Jaan, Alia Bhatt in Dear Zindagi and Deepika Padukone in Cocktail, respectively). Also popular are doctors (Rani Mukherji in Saathiya, Vidya Balan in Paa, Kareena Kapoor Khan in multiple films) and architects (Deepika Padukone in multiple films, and Anushka Sharma in NH10).
Women with degrees and no dreams?
Over the past couple of years, however, the career ambitions of heroines have shrunk as Bollywood has moved to setting its stories in small towns and villages in films like Toilet Ek Prem Katha, Bareilly Ki Barfi, the aforementioned Manmarziyaan, and the entire filmography of Aanand L. Rai—Raanjhanaa and the Tanu Weds Manu films. Interestingly, these are the films that have offered the most memorable female lead roles in the past decade.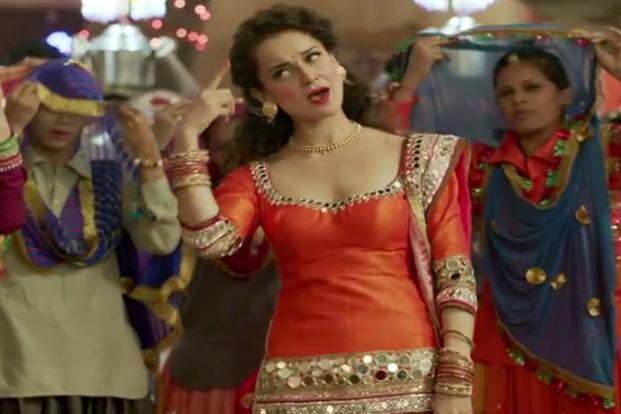 Largely, the story told about the women in these films is of her right to personal freedom. This is expressed with a certain set of characteristics—an interest in sex, a talent for flirtation, a tendency to speak their minds when the men falter, and a taste for intoxicants. These are meaningful markers of selfhood, but these women seldom have career aspirations—the defining attribute of personal freedom and selfhood that I was brought up with. They also have no hobbies or political convictions in the way that Aishwarya Rai enjoys poetry in Ae Dil Hai Mushkil (2016), Deepika Padukone has a thing for poetry and swordsmanship in Bajirao Mastani (2015), Jaya Bhaduri is serious about singing in Parichay (1972), or Meenakshi Seshadri takes up a rape survivor's fight in Damini (1993). The Rumis and Tanus, in contrast, are almost unidimensional.
Employment data suggests Bollywood has actually got its representation of Rumi and Tanu right. The female labour force participation rate fell from 36.3% in 2005-06 to 24% in 2015-16, according to the Indian Economic Survey, and continues to decline. Most surprising perhaps is that 68.3% of women in cities and towns, and 67% women in rural areas, who have graduate degrees do not do paid work, according to a 2015 report by the United Nations Development Programme India. That is, two-thirds of women who have passed their exams and got their degrees do not work, a lot like the women we see in the warm, savoury small-town romances.
Last year, in Anurag Kashyap's Mukkabaaz, set in Bareilly, Zoya Hussain played the striking deaf-mute love interest. She has a mind of her own, a lovely self-assurance but zero personal ambition. In fact, at one point in the film, she poses a childish distraction for her husband's boxing career.
ALL PERSONALITY, NO REAL INDEPENDENCE
In Bareilly Ki Barfi, Bitti Mishra (Kriti Sanon) practises break dancing, smokes, watches English-language films. She is Rumi-lite, even comes home midway amid running away from home like Rumi. She does, in fact, have a job with the state electricity board, but is disinterested in it. Every time we see her at work, she speaks a rehearsed line, "Sorry for the interruption", as if work itself is an interruption in her life.
It started with the Tanu Weds Manu films; the template of the small-town girl with the confident sexual persona (director Aanand L. Rai is also the producer of Manmarizyaan). In the first, Kangna Ranaut's Tanu, a graduate of a Delhi college, back in Kanpur, spends the entirety of the film choosing between her arranged match husband and her goonda boyfriend, and enjoying the effects of this choice-making on her scandalized small town. We never learn what subject she studied in Delhi. The obvious solution to the parental pressure problem—getting a job or escaping abroad for a PhD—is missing.
In the sequel, Tanu lives in London but is just as impervious to career ambitions as she was in Kanpur. Her marriage is breaking up because she is bored. Why doesn't she enrol for another degree, or a job in London? The second Kangana in the film, Datto, is the anti-Tanu—she is a sports-quota student in Delhi University and beats up men who are interested in her. She is, in fact, the antithesis of the "cool girl" persona that writer Gillian Flynn described—the woman who drinks, swears and fornicates a lot, the woman who is a dude in a hot female body. What Datto does have in common with cool girl Tanu is that neither is interested in life beyond marriage. Once Datto decides to get married, there is no talk of her sports, or what she might do with her degree.
In Raanjhanaa, too, something similar unfolds, though there is a lot of JNU on screen. Sonam Kapoor's Zoya from Varanasi makes it to JNU. We never actually know what she is studying, though we see her with books arranged in her arms. Zoya's only ambition is to be with her boyfriend who has major political ambitions for himself. Like Rumi and Bitti, she enjoys the company of men, and is not shy of physical contact—when she first meets Kundan (Dhanush) in class IX, she leans in to nuzzle him and caresses his chest.
In Toilet: Ek Prem Katha, Jaya (Bhumi Pednekar) is college-educated, makes nice plump rotis even when her father-in-law is throwing a tantrum, and insists on a toilet in husband Akshay Kumar's home. There are no plans to use her college degree, the main thing is to talk about it. In Sui Dhaaga, Mamta's (Anushka Sharma) can-do attitude kicks in only because her husband is humiliated. She wants a marriage where she doesn't feel embarrassed, and this is an important thing. For herself, what does she want?
Three exceptions come to mind. The film that is most ostensibly about a small town girl's career dreams is Badrinath Ki Dulhania—Vaidehi (Alia Bhatt) runs away on the day of her wedding because she finds Kota suffocating and hopes a job will be her way out for good. The film, however, does the premise a disservice with the subplot of Vaidehi's ex-boyfriend duping her father of his savings. It's hard to say whether she wants a job to return the money or because she really wants her independence.
Dum Laga Ke Haisha, set in Haridwar, is much more convincing in this regard. Here, Sandhya (Bhumi Pednekar) is the one who is a good catch for Prem (Ayushmann) because she can get a teacher's job. When the marriage doesn't turn out to be what she'd hoped for, she applies for a job, gets it, and looks like she has gathered up the strength to survive a small-town divorce in India in the 1990s. In response, her estranged husband decides to re-sit his class X exams (to me, a far more convincing mark of his attraction to her than running a race carrying her on his shoulders).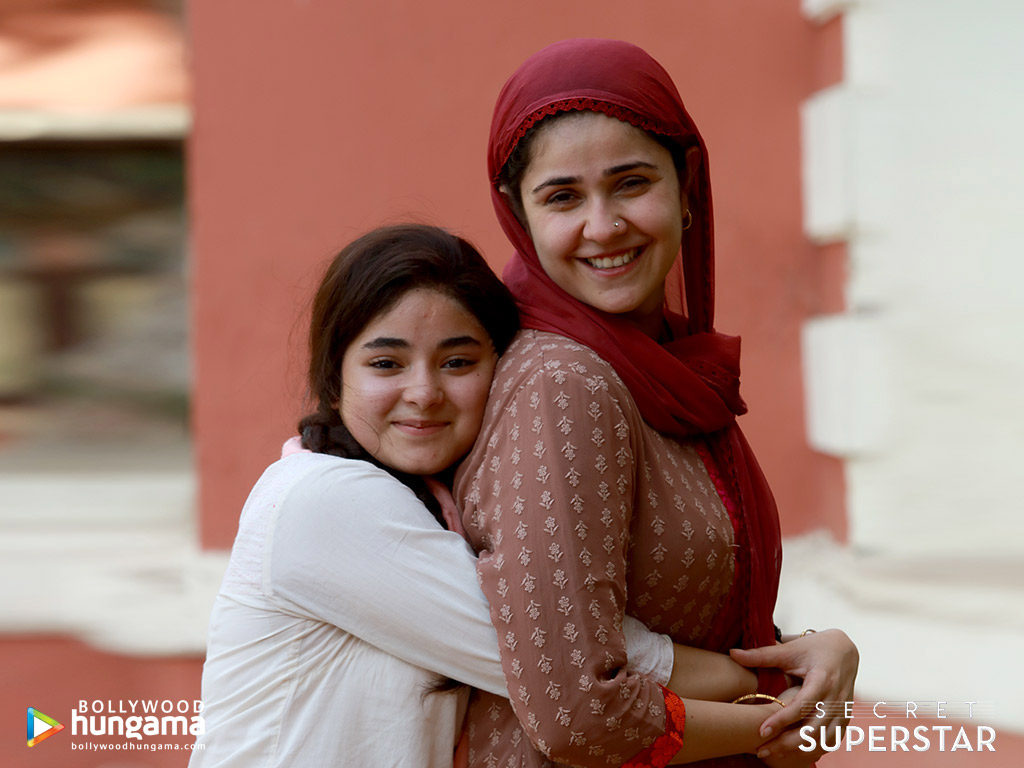 My favourite, by far, is Secret Superstar, about the teenaged Insia (Zaira Wasim) growing up in Vadodara, coping with her father's domestic violence and dreaming of becoming a singer in Mumbai. She's so focused on her dream that she doesn't notice the charming classmate who is in love with her, and when she does, she promptly appoints him her manager. In nearly every Bollywood film about a woman performer—Guide (1965), Abhimaan (1973), Fashion (2008), Aashiqui 2 (2013)—the boyfriend/husband "discovers" the gifted woman and manages her career. Not Insia.
Broadly, there seems to be a divide between the big city and the small town and rural landscape here. The woman who lives abroad or in the big city continues to have a career in the Bollywood film though this is rarely meaningfully inhabited. Think of the films in the past 10 years. Even Sooraj Barjatya heroines have careers now—Sonam Kapoor ran a charity in Prem Ratan Dhan Payo. What's interesting is that these female leads are not striking, not in the way the Tanus and Rumis are. The exception is Queen, set in Delhi and locations all over Europe, a warm, wonderful story of a woman discovering her selfhood. Yet Kangana's Rani has no particular career interests.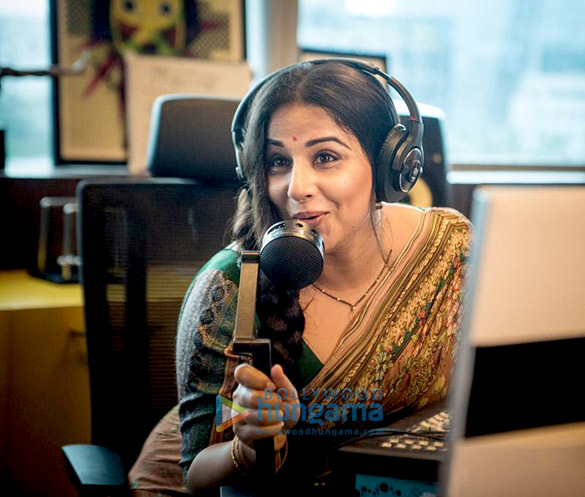 In fact, it would seem that a woman can't have it both on the Bollywood screen now—a career, and be a flesh and blood character with a capital C. How many Bollywood films can you think of with a memorable female lead who also has a career? I can think of only three—Tumhari Sulu, Neerja and Piku.
Published in Mint Lounge 8 December 2018